Coffins & Caskets
Choosing an appropriate coffin or casket which means something to you will help with the bereavement process and is an important part of the funeral arrangement. We have used trusted suppliers for many years and can supply solid oak coffins, oak veneered coffins as well as ethically produced eco coffins such as cardboard, Willow, Bamboo, Pandanus, Wool or Banana Leaf. We can also offer, 'Colourful coffins' from a range of bespoke painted coffins.
We have many different options available each offering a unique set of features, but before choosing it is perhaps worth taking a look back at the life of your loved one as this may point to the type of coffin or casket that would best represent their unique life.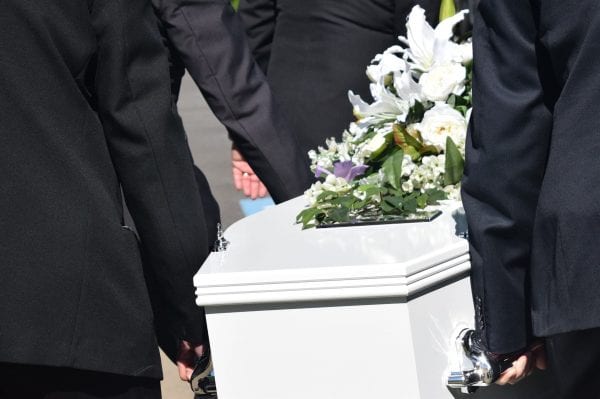 Items to consider:
Mementos for the coffin
Great comfort can be taken from placing personal items such as photographs and letters in a loved one's coffin. We place no restriction on such mementos while the coffin is in our care but crematoria may prohibit items of certain materials, such as metal or glass. Please inform us of your request and we will advise accordingly.
Carrying the coffin
While we're always able to provide bearers to carry your loved one's coffin or casket, we understand that relatives, friends or colleagues of the deceased may wish to provide this service instead, this will be discussed when we make the ceremony arrangements with you.
Clothing for the deceased
In most cases it's entirely acceptable to select clothing for your loved one to wear in the coffin. There are circumstances, however, where certain materials are restricted – particularly with cremations. We ask, therefore, that you consult us beforehand to avoid disappointment.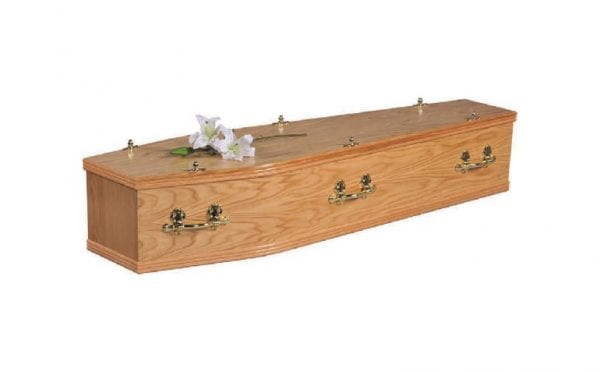 The Classic & Traditional Coffin
Classic: These are usually made of oak veneered design, with simple, clean lines with veneered reversible mouldings. Also, More detailed oak veneered options are available with MDF routered panel sides and veneered reversible mouldings.
Traditional: This is the fine quality solid oak coffin range with routered panel sides, double raised lid and veneered double mouldings.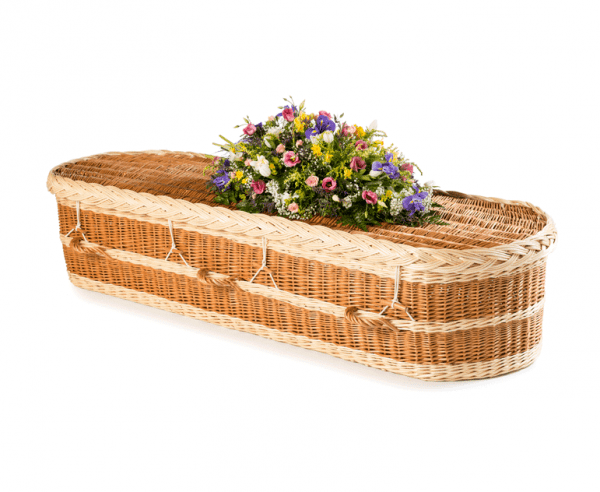 Environmentally friendly funerals
If your loved one would have wanted to take their natural surroundings into consideration, we can supply eco-friendly coffins and arrange a sustainable funeral. You can choose from coffins from the following materials: cardboard, Willow, Bamboo, Pandanus, Wool or Banana Leaf, all 100% natural and biodegradable and all appropriate for a cremation or a burial.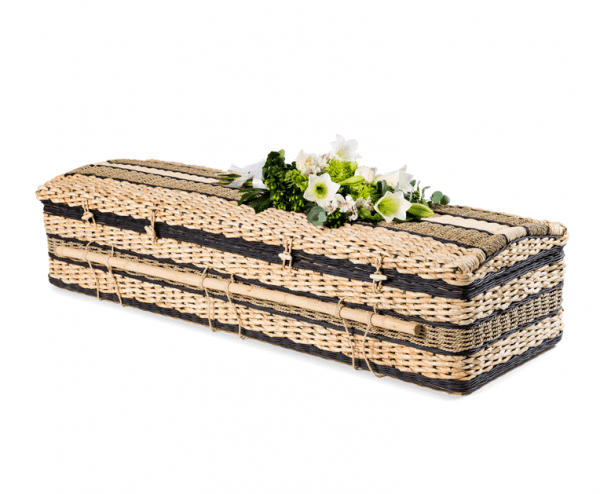 Sustainable Materials
The increasing popularity of Clients being able to choose a more sustainable, eco friendly option has given Colin Phillips and Daughters, the opportunity to use 'Eco Coffins', they supply many different style of coffin or casket from plain cardboard to banana leaf. The materials used are all carefully chosen for their sustainability as well as their low impact during harvesting. As with all natural materials, colours may vary slightly. Their products are made in World Fair Trade Organisation accredited workshops and are 100% natural and biodegradable, using no screws or staples.
Take a closer look at their vast range of coffins by clicking on the link below.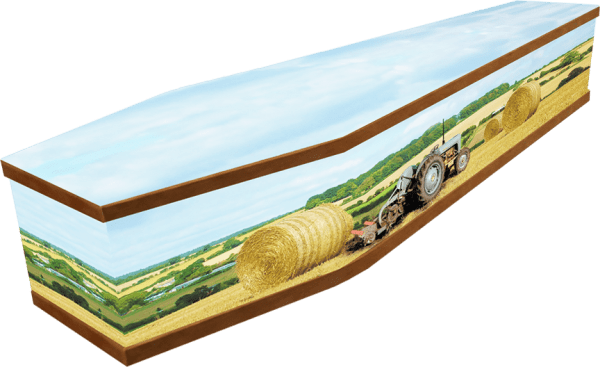 Colourful Bespoke Coffin
Everyone is unique and some clients choose to have a bespoke coffin. With the help of 'Colourful Coffins', Colin Phillips and Daughters can supply colourful bespoke hand painted coffins from water based environmentally friendly inks.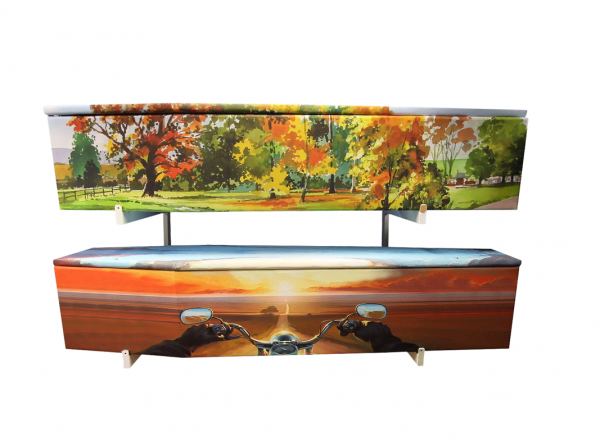 The Greener Option
These 100% recycled cardboard coffins are the perfect solution for families looking for a greener funeral option. Available in a wide range of colour options, ranging from plain brown or white through to stunning multi-coloured patterns or pictures, all designs are printed and applied to the coffin on a biodegradable material wrap. click on the link below to find out more details.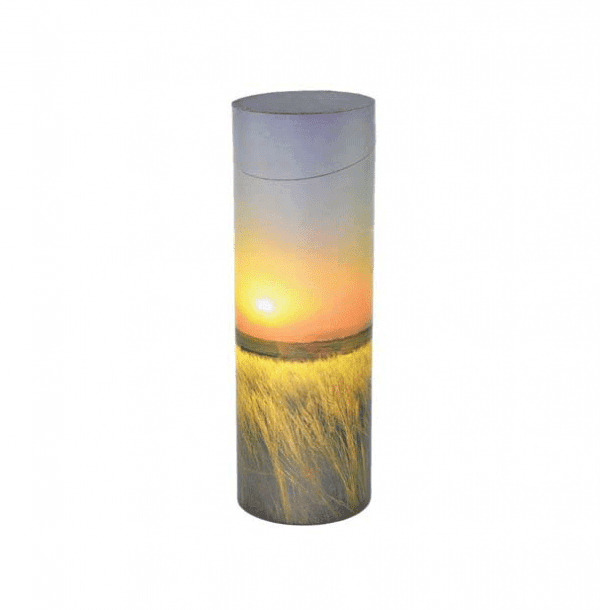 Ashes Urns and Caskets
Following the cremation of a loved one, you will need to decide the final resting place of the ashes. You can keep the ashes in an urn, scatter them or bury them.
If you would like to place the ashes in an urn, we have a range of ashes urns and caskets you can choose from.