Our Family Business
Colin Phillips and Daughters Funeral Directors is a well-established, family owned independent business that provides a caring, understanding, dedicated and professional service. With over 25 years experience in serving the bereaved families of Ceredigion, Pembrokeshire and Carmarthenshire, the business has become a reputable and recognised company in the local community.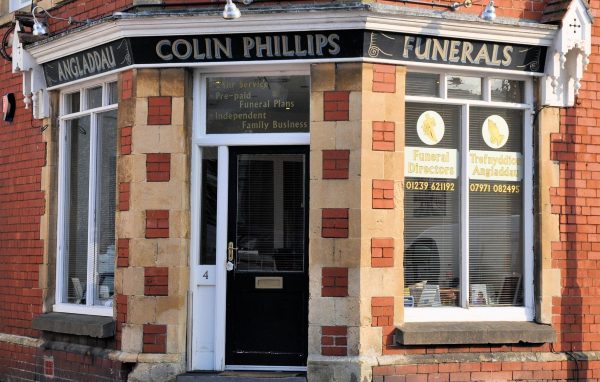 Here to Help
Based on Morgan Street, in the centre of Cardigan, we are on hand to offer you guidance and advice. Helping to ease some of the worries you may have regarding the funeral, we will also take the time to find out about you and your loved one, in order to ensure their send off is both personal and meaningful. From selecting your favourite flowers to choosing a memorial, you can tailor every aspect of the service to your own preferences, allowing your family and friends to remember your loved one in a manner that reflects their life.
Whatever farewell you wish to give, however traditional or unique, we will arrange it, at Colin Phillips and Daughters, we believe that saying the perfect goodbye is a crucial part of the healing process.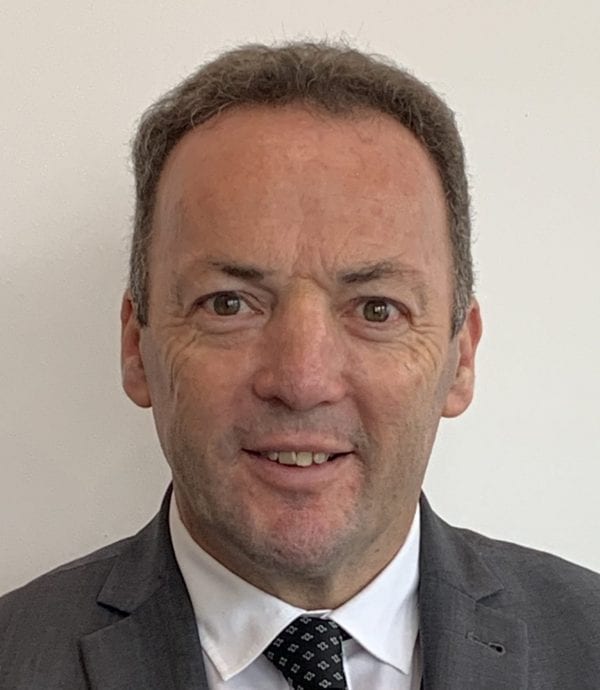 Colin Phillips - Owner and Funeral Arranger
Colin is a former journalist who became a funeral director over 25 years ago following the tragic death of five of his rugby playing friends in 1990. He began his career in the funeral industry working for Mr Jackie Jenkins where he remained until starting a business partnership Jenkins & Phillips in 1998. He set up his own business in 2007 and he continues to monitor and develop the long-term strategy of the company.
A Welsh Rugby Union referee; he is also a baritone with the successful local male voice choir 'Ar ol Tri'. In his spare time, he enjoys walking his black labrador, 'Celt' and is a member of Capel Mair Congregational Chapel in the town.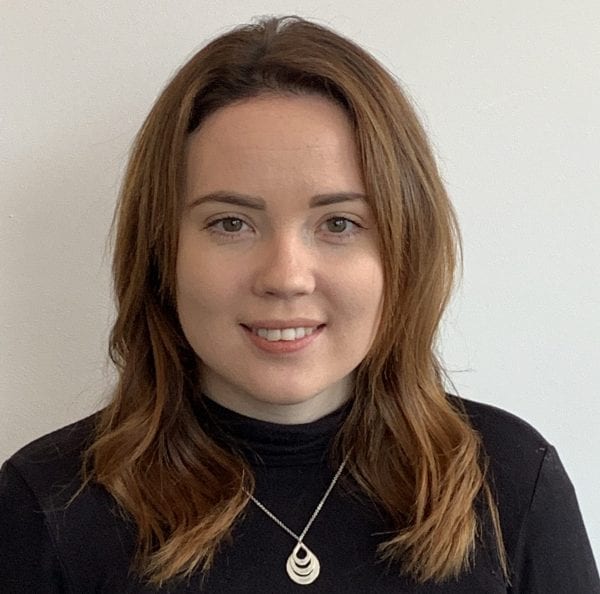 Lowri Evans – Funeral Arranger and Office Manager
Colin's eldest daughter Lowri joined the business five years ago and has proved an invaluable asset to the company as a funeral director and office manager.
She is certainly a chip off the old block in many ways, and has been a popular and skilful organiser of funerals and has modernised the business with her fresh ideas.
A former Cardigan school pupil, she is a qualified beauty therapist, married to James, she has a 6 year old daughter Imogen and 2 year old twin boys Griff and Jac, who could well be the next generation of the business.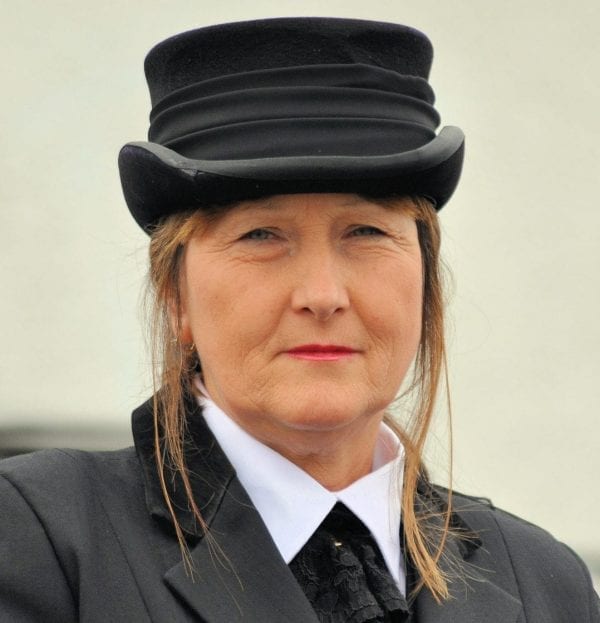 Dianne Thomas – Funeral Assistant
Dianne has been working with the company for the past 14 years and is a valuable member of the team. Born in Newport, Pembrokeshire, she has lived in Cardigan for most of her adult life. A hard working mother and grandmother she divides her working day between the funeral trade and night-shift at a local nursing home where she has been a carer for the last 24 years.
On Funeral day, she is the one with the flask and biscuits.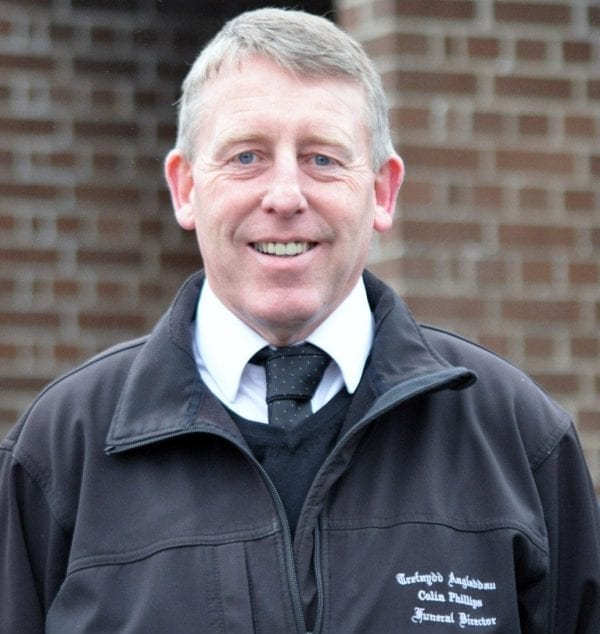 Robert Jones - Funeral Assistant
Robert, better known in rugby circles as 'Dobbie' has worked for the firm for the last 15 years having sold his garage business in 2005. Married to Jen, a father and grandfather, he joined the company as a driver, but is now an integral part of the business with his organisational skills. A former Cardigan Rugby Club and Ceredigion County outside half record points scorer, he is a well known face in the area.
Leah Phillips – Secretarial Assistant & Richard Tucker – Funeral Assistant
Leah Phillips – Leah is Colin's youngest daughter who, although not officially part of the business, has helped out with office duties during busy spells. She is currently a staff-nurse at Glangwili Hospital.
Richard Tucker – A retired paramedic, Richard has recently joined the team and is a useful acquisition who is always willing to help at any time of day or night.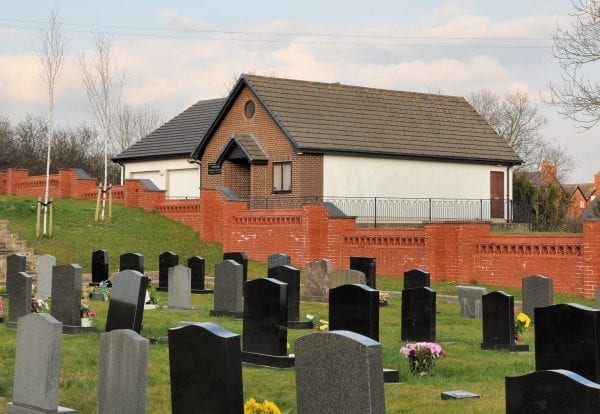 Our Chapel of Rest
Having time to grieve is essential which is why we have a private chapel of rest that gives you the opportunity to visit your loved one in the most private setting, and pay your final respects the way you want to. Saying your last goodbye to your loved one can be an extremely difficult and incredibly emotional experience.
Our chapel of rest is designed to offer a private viewing room to provide your family members a peaceful place to pay their respects and honour the life of your loved one.